About Us
I trained as an architect and landscape architect!
My name is Doug Heron and I am the Broker of HERON Real Estate.  I actually trained in Architecture/Landscape Architecture while training for the Olympics as a pole vaulter. As you may not have heard, I didn't make it. After this, moving to the real estate industry seemed a natural step!
I have had over thirty years' experience in real estate.
I purchased my first duplex in 1987, became an agent in 1991, and started my first office in '93.  In that time I was the number one agent in Tipton County for 16 years straight.  You would think you have seen it all in 30 years, but you'd be wrong.  There is something new, always. Whether in the legalities or the people, you always have to be adaptable and constantly learning.  The experience helps open doors and show you ways to help people you just weren't able to see otherwise.
But I haven't just worked alone.
I started at a franchise office, (Coldwell Banker), worked on my own, and been a part of one of the largest offices in Indiana (Keller Williams).  I have owned a Century21 office and a RE/MAX franchise. So I have the experience of the variety in companies cultures and I know what works, and what doesn't work when selling a house.
I also have experience of working on projects in sectors other than real estate. Like Movie Night To Defeat Hunger, writing two books, and countless boards and committees around the community.  This means that I have great experience of what it takes to get things done with the help of other people.
Why did I found HERON Real Estate?
Competition has always been a part of my life. In sports, cards, even Monopoly, you name it. so it only made sense the that real estate was a competition too. so much so that I was the number one agent in Tipton County for 16 years straight. Eventually though, I realized that "winning" isn't everything.
It started with a lady asking me one time, "Are you happy?"
Of course, what kind of silly question was that. No one had ever asked that before. but it got me to thinking.
Then a few years later, at a funeral, I saw what the price of always winning really was.
I decided to refocus my life.
Relationships became more important. Helping other people became more important. and doing good things became more important. even when those things weren't very profitable.
I'm not going to get up on my soapbox but lets just say that some of the things I saw that went on at other brokerages were just about the money.  Money may be needed in today's world but money is NOT the most important thing.
Doing a job well. Helping people. making things a little better than when you found them. relationships.
Being happy and doing what you like to do.  Those are the things that are more important to me. Forming my own office was the way so I can do those things without having to answer to a corporation or getting caught up in the silly competition to merge and get bigger just for the sake of getting bigger.
I founded HERON Real Estate because I have seen so many people fed a line crap that just isn't true and struggle to reach their goals.  Selling houses gets more and more complicated every year. but it is much easier if you understand what goes on in the buyer's mind.
I can give you that understanding.
I can tell you exactly how to sell a house. for top dollar if that is your goal.  or for the least hassle if that's what you want. I can show you how to do whatever it is that you need to do for your situation.
I also passionately believe that real estate, more specifically, your home, is part of The American Dream.
I want to do what I can to help it stay great.  I have had a huge sense of achievement from working in the industry over the years.  And I've really enjoyed working with some good people.
I still love working with people every day.
If you have a real estate question I'd love to talk to you
Please contact me, connect with me on Facebook or email [email protected]  And make sure you sign up for the newsletter and
I'm not always thinking about real estate.
I'm a photography buff, too.  I love music and enjoy cooking for my family. and riding the Harley when we get a chance.
All the best,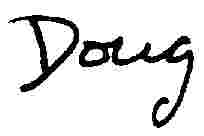 Douglas P Heron